Who are we: See
About Us
Our Goal: To introduce, and promote the exploration of, a new way to think about our material universe and how it came into being. We want to empower physicists and theologians to join us in our quest for a comprehensive understanding of all of reality, the reality that encompasses both our space-time material universe and God's spiritual realm.
Our Vision: We see the creation of our material universe as emanating from the spiritual. God, as pure spirit, is the creator of all that is spiritual and material, but we see the creation of our material universe as somehow flowing naturally from a devolution, broken symmetry, or a change of state in some aspects of the spiritual realm.
Advantages: This vision would provide physicists with a completely new way to approach the non-material aspects that they have discovered in the very fabric of space-time and in the behavior of elementary particles. If our material universe emanated in a natural way from a non-material realm, we should expect to find elements of the non-material in the basic building blocks of our universe.
Perhaps this kind of top-down thinking could lead to breakthroughs in the effort to unify the four forces of nature or give insights into the origin and nature of Dark Energy. It turns out that this vision of creation also provides new insights and answers to many of the difficult theological issues.
The particular model of creation that we prefer is the Fallen Angel Model, or FAM as we call it. FAM and another idea we call "Conscious Energy" are sufficient to develop this vision. These two ideas and their implications are explained in the videos, information papers, and books on this website.
| | |
| --- | --- |
| ​"How to Believe in God and Science" Video (1 minute and 42 seconds) | ​Free eBook (~196 pages) |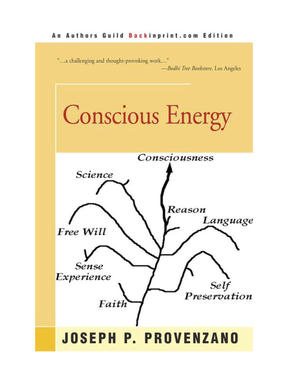 ​






​The book "Conscious Energy" provides a complete philosophical discussion of conscious energy and how the resulting philosophy compares to the great philosophical systems of the past.
---